With the implementation of the plastic restriction order and the improvement of people's awareness of environmental protection, biodegradable materials with easy recycling and renewable functions have quickly entered the public's vision.
When using food packaging that is biodegradable, you are showing that your customer's health is an utmost priority while simultaneously displaying that you care about the well-being of the ecosystem. Offering your customers eco-friendly food packaging lets people know you care about them and the environment every time you invest in biodegradable food containers bulk.
Biodegradable food packages are reliable and sufficient packaging containers that you just can't ignore if you want to be a successful eco-friendly company. If you're going to survive in any competitive industry, you will need the best biodegradable plastic food packaging.
Biodegradable food packaging containers have so many benefits that it's hard to find a reason not to choose them as your preferred packaging method. As a result, food grade biodegradable packaging has become a popular method of packaging, transporting, and storing a number of unique products.
It is a new trend in plastic industry.
How to make food grade biodegradable packaging?
Biodegradable food package made by Mengxing Thermoforming Machine is perfect for the factory which want to develop new product which add that extra level of security but not lose the commitment to planet-friendly.
A reporter from a TV station recently visited a production enterprise of biodegradable material products and saw the process of converting corn starch into lunch boxes
Corn starch enters the process pipeline from the feeding port, and finally forms a biodegradable disposable lunch box through mixing, tablet pressing, molding and other processes.
Such products are gradually replacing non degradable plastic products to help environmental protection.
Mengxing MFC series thermoforming machine show good performance on making PP + Starch food container, tray, box, etc products.
1. Fully servo system, make sure give same quality food package,
2. Big thermoforming area and high speed advantage, finish bulk order production in delivery time,
3. Special easy mold replacement design. suitable for 1 bulk order with different molds production,
4. If the PP sheet too thick, could match our own design preheater to help show good thermoforming effect.
Mengxing Thermoforming Machine Factory established in 1998, specialized in thermoforming area more than 20 years. We have our own professional engineer team to offer different solution to meet different customer's production requirement
Any thermoforming qusetions, welcome to contatc us!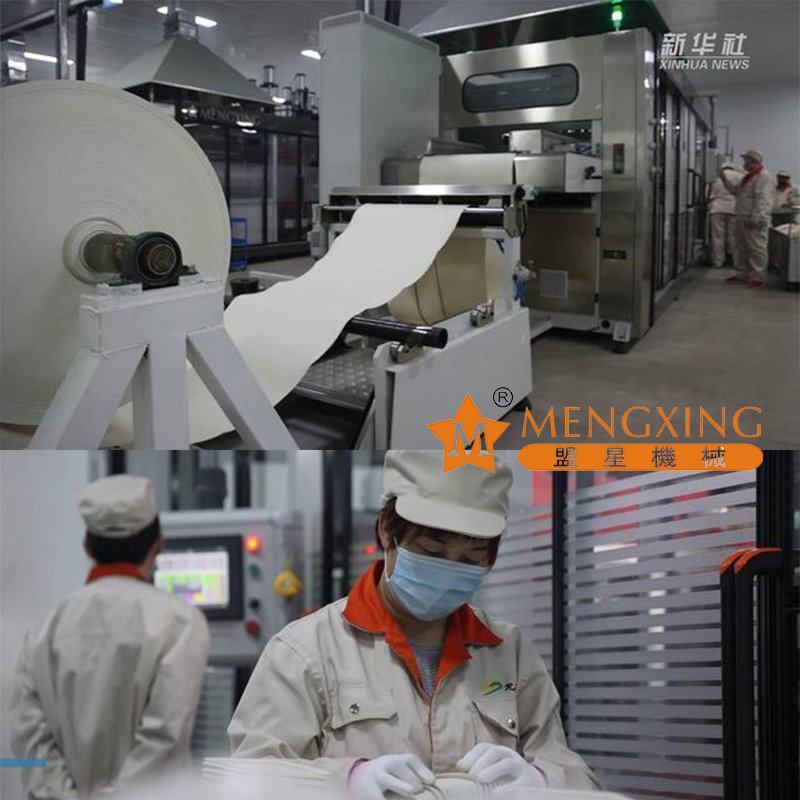 ---
Post time: Nov-01-2022